Stone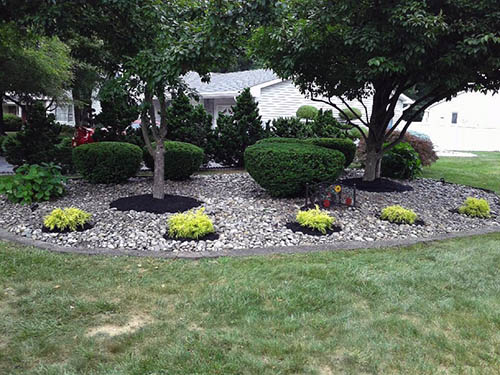 Utilize Stone For Both Creativity and Durability
Stone is a material that is very versitile for landscaping. Because it is available in many different shapes, sizes and colors, it can be used for a wide variety of applications. Stone works great for creating distinctive manual edging for plant and flower beds, and can also be used to help direct drainage or as fill for areas where a more durable material than mulch or dirt would be the best solution.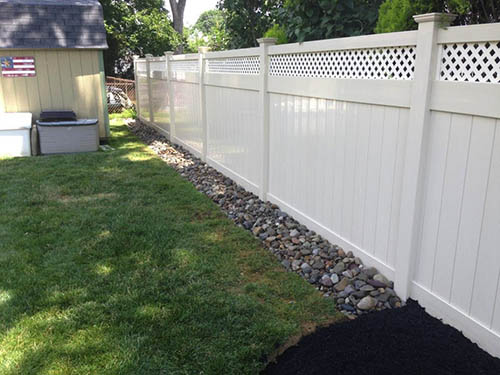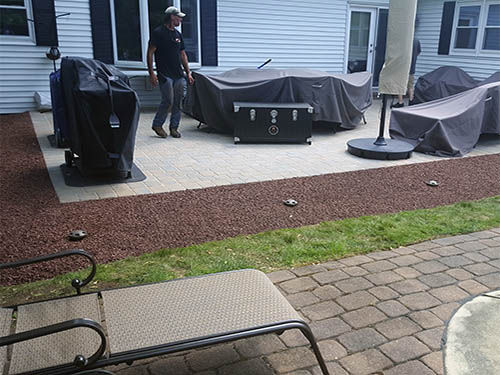 Our Landscape Stone Services
Not only can we create a unique landscaping stone installation for you, we also provide maintenance services. Our landscape stone services include:
Edge all existing flower beds and trees with a distinctive manual edge
Remove all weeds from stone bed or edged area
Spread a fresh layer of stone over existing beds and trees
Install premium commercial grade fabric
A Great Landscape Stone Installation is Just a Call Away
We're specialists in helping you determine if landscaping stone is the right choice for your application. Call us at 609-249-5610 to speak to one of our technicians to arrange installation or maintenance service today!
Our Service Areas
Our landscape stone installation, maintenance services and more are available throughout Mercer County, including: Hamilton Twp., Hamilton Square, Mercerville, Groveville, Yardville, Washington Twp., Robbinsville, East Windsor, West Windsor, Lawrence Twp., Lawrenceville, Princeton, Princeton Jct