Seasonal Color - Annual Flowers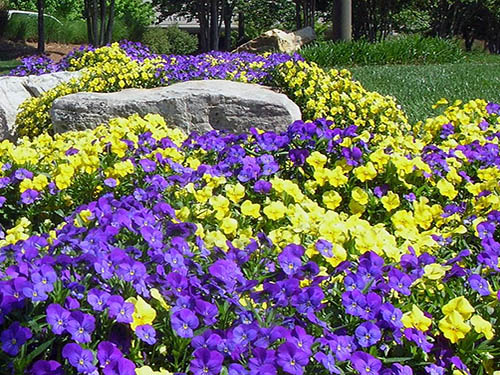 Seasonal Color Creates Attractive Visual Impact
Annual flowers can provide landscaped areas with more seasonal variety and colorful accents than most other plants. The key to success with annuals is to plant only the area that can be adequately cared for. Remember, color can have more impact on the landscape than any other design element. However, nothing has a more negative impact than a poorly maintained color area. Santini Maintenance are your local seasonal color professionals and we take pride in both creating and providing attentive maintenance of annual flower beds.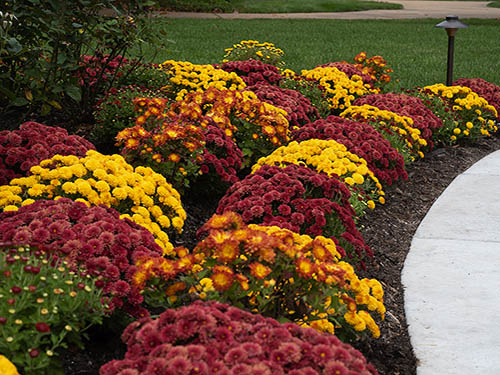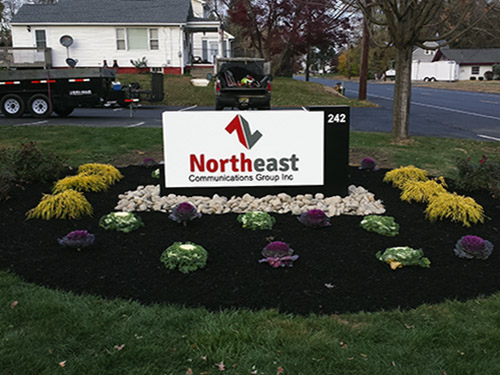 We Create Excellent Growing Environments Paired With Beautiful Annual Flowers
Our experienced seasonal color team can help you choose the right annual varieties and beautiful color combinations for your landscape. Moreover, we know when it is the best time of the year to plant certain flowers. We can properly prepare the soil for your flower bed by adding the appropriate organic material and pre-plant weed control, as needed.
We will also properly plant the flowers and mulch the flower beds, as needed, by the specific plants which you have selected. Furthermore, with our scheduled lawn care and maintenance services, our team can continue to maintain your flower bed manicuring and weeding.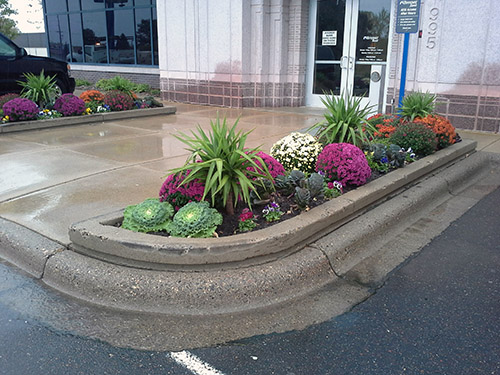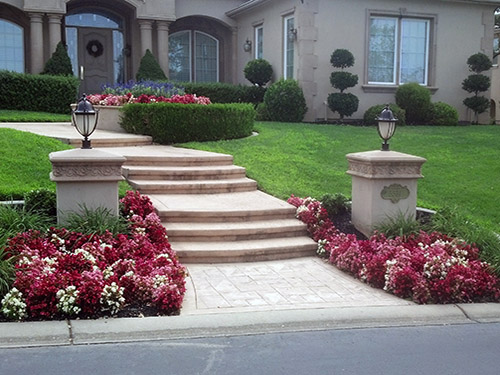 Brighten Up Your Property With Seasonal Color
We're ready to give your home or commercial property just the right splash of natural color and beauty. To get started simply call 609-249-5610 to discuss your vision with one of our seasonal color experts. You may also request an estimate using our online form.
Our Service Areas
Seasonal color display creation and annual flower planting is avilable throughout Mercer County, including: Hamilton Twp., Hamilton Square, Mercerville, Groveville, Yardville, Washington Twp., Robbinsville, East Windsor, West Windsor, Lawrence Twp., Lawrenceville, Princeton, Princeton Jct